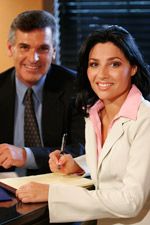 For almost thirteen years, Owner Mark McCammon has built a solid reputation as one of Cloverdale's most trusted businesses. Mark and his staff are committed to providing quality service to the community. We believe that a reputation as an honest and reliable business is the recipe for success. By being honest and trustworthy, the The McCammon Agency believes that they will enjoy a long term profitable business that serves the community.
Mark has grown up in the Cloverdale area and currently resides 5 miles south of town. His 25 years of experience allow the McCammon Agency to provide customers with excellent options tailored to their specific needs. Mark and his staff will do their best to provide customers with the most competitive quotes available and to service those customers at the highest level possible. That combination of service and value speak volumes as our best source of advertisement are customer referrals.
For more information, send us a request on our Contact Us page, or call (765) 795-3315

Call for a free no obligation quote!